---

Join us for a mid-winter virtual "ski trip" where your runs/walks are rewarded with great Michigan craft BEER!
You will have 10 days to complete the 6 running/walking based "ski runs", bunny slope to some backcountry heli-skiing, at the level you choose. Whatever your level, the runs will give you a variety of workouts at an increasing level of difficulty from 7 to over 20 total miles over the 10 days. Plus, you can hit the virtual terrain park for some added cross-training after each run! Do your workouts anywhere, in any order over the 10 day period.

What could be better?! An apres-ski beer! With each completed workout you'll unlock a new Michigan craft beer to enjoy! These custom six-packs can be added during registration. Don't live in SE Michigan? No problem, just pick your favorite six beers and join the party! Not a beer fan? The workouts will still be just as awesome!
The challenges will be displayed on the official interactive ski map to guide you through your Brew-Ski Bum Challenge time on the slopes!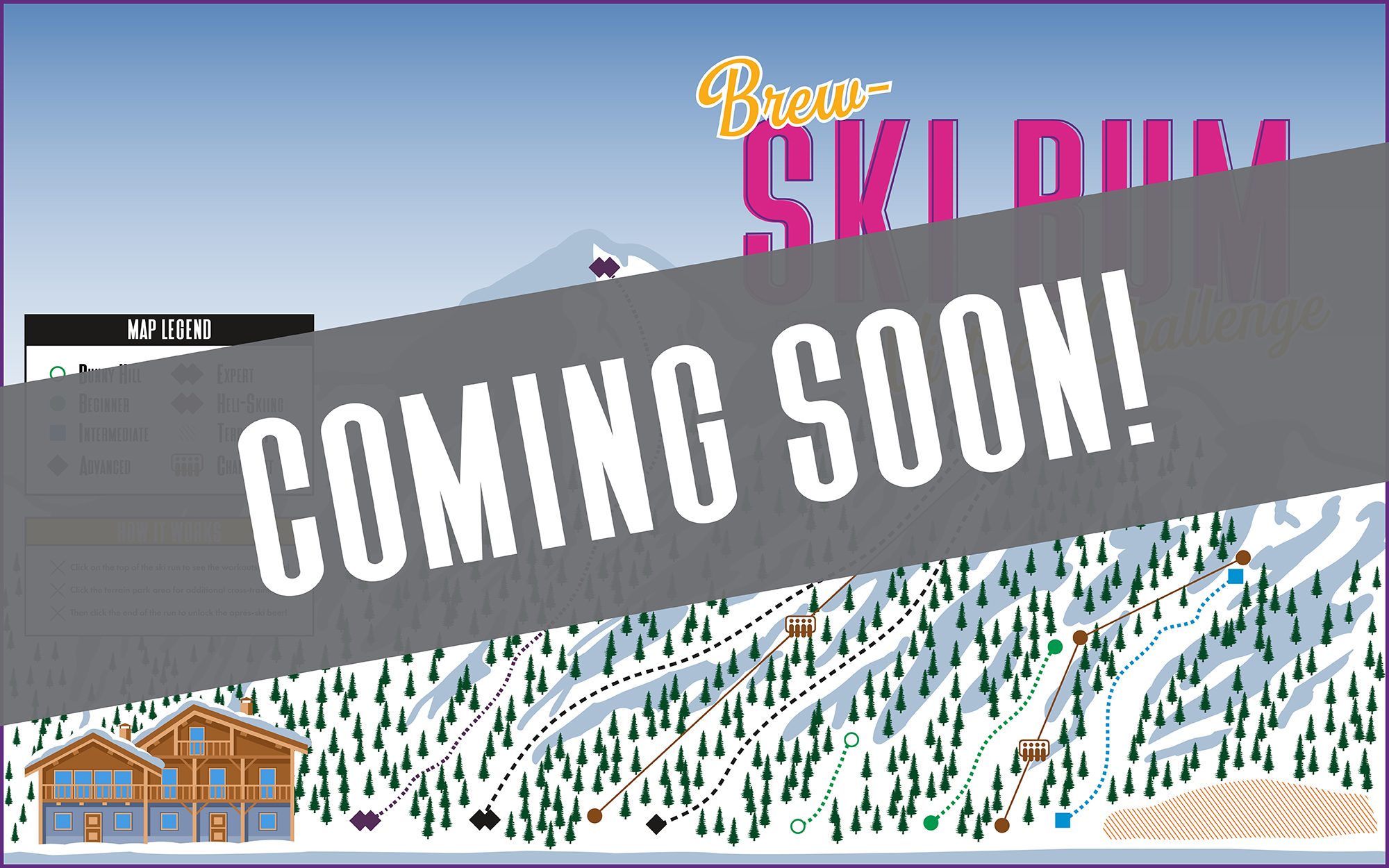 Each entry is minimally $20. If you would like to pay more you are able to do that as well. You can add your custom Michigan craft beer six-pack and swag separately during registration. You must register by 1/31/21 to add the custom six-pack. We exist only because of our participants participation in our events. We miss you all so much and we appreciate you so much! Any funds collected will go directly towards helping keeping our small business afloat so we can continue on creating fun events for you after the pandemic. This is a brave new world!

Must Order By January 25, 2021